The reason we love digital badges
Digital badges are great, we love them so much we decided to sign up with Badgr and issue our own. It couldn't be easier.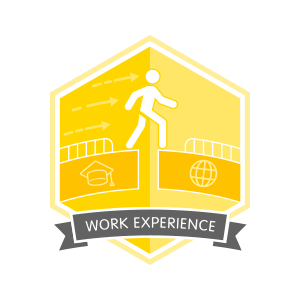 Description
Qualifying for this badge requires this person to complete a minimum of 5 working days at Beyond Local. Each recipient has shown that they have an understanding and aptitude for working in a place of business during their placement. They have have shown they are able to turn up for work on time, be presentable, be organised and follow instructions to produce professional quality work according to a client brief.
Criteria
Be a team player
Can follow a brief
Show adaptability and resourcefulness
Be reliable
Be enthusiastic
Roll of Honour
Joshua Merfield - March / April 2017
Josh spent 5 days with us and we enjoyed having him in the office. He handcoded his own website using HTML5, jQuery, Bootstrap and CSS3. The URL for Josh's website is http://josh.beyondlocal.co.uk. He also produced a video for the charity, Friends of St Marcellins Children.