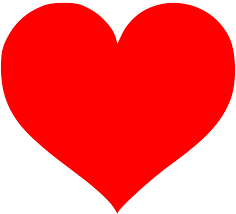 It won't make the national news, but in Sevenoaks, Kent, a High Street shop which has operated for more than 50 years, is closing. The growth in internet shopping, particularly the success of big operators, such as John Lewis and Amazon is being blamed and the slow death of the local High Street is being lamented.
We are saddened by an established and well loved local business closing down, but it's wrong to blame the internet. The internet can provide great opportunities for small and medium sized businesses especially businesses that are at the heart of a local community Yes, the internet can seem scary because there is so much to think about and because it changes so fast, but increasingly business and especially local business, is moving online.
We started Beyond Local partly because we wanted to find a way to help demystify the internet for small businesses. To help us do this, we started our free training sessions called #FreeBLT. It stands for Free Beyond Local Training and it has been working well.
A local shop we are working with recently wrote
Beyond Local [has] made a huge difference to my small independent business. Understanding how I can harness the web to grow my business has been revolutionary, enabling me to compete with the larger out-of-town shopping centres and other online retailers.
At a #FreeBLT, we spend time explaining the basic ideas around website marketing, search engines and most importantly how businesses can use analytics to understand the effectiveness of their website and online marketing efforts. We explain the tools that are available to help support businesses. These tools are often free to use. Once business owners and managers begin to understand the data that tools such as Google Analytics can provide, they can start to make informed business decisions and start to make a return on their investment.
If you'd like us to help demystify the internet for you, follow us on twitter to find out when our #FreeBL T training sessions will return later in the summer. We hope to see you soon.